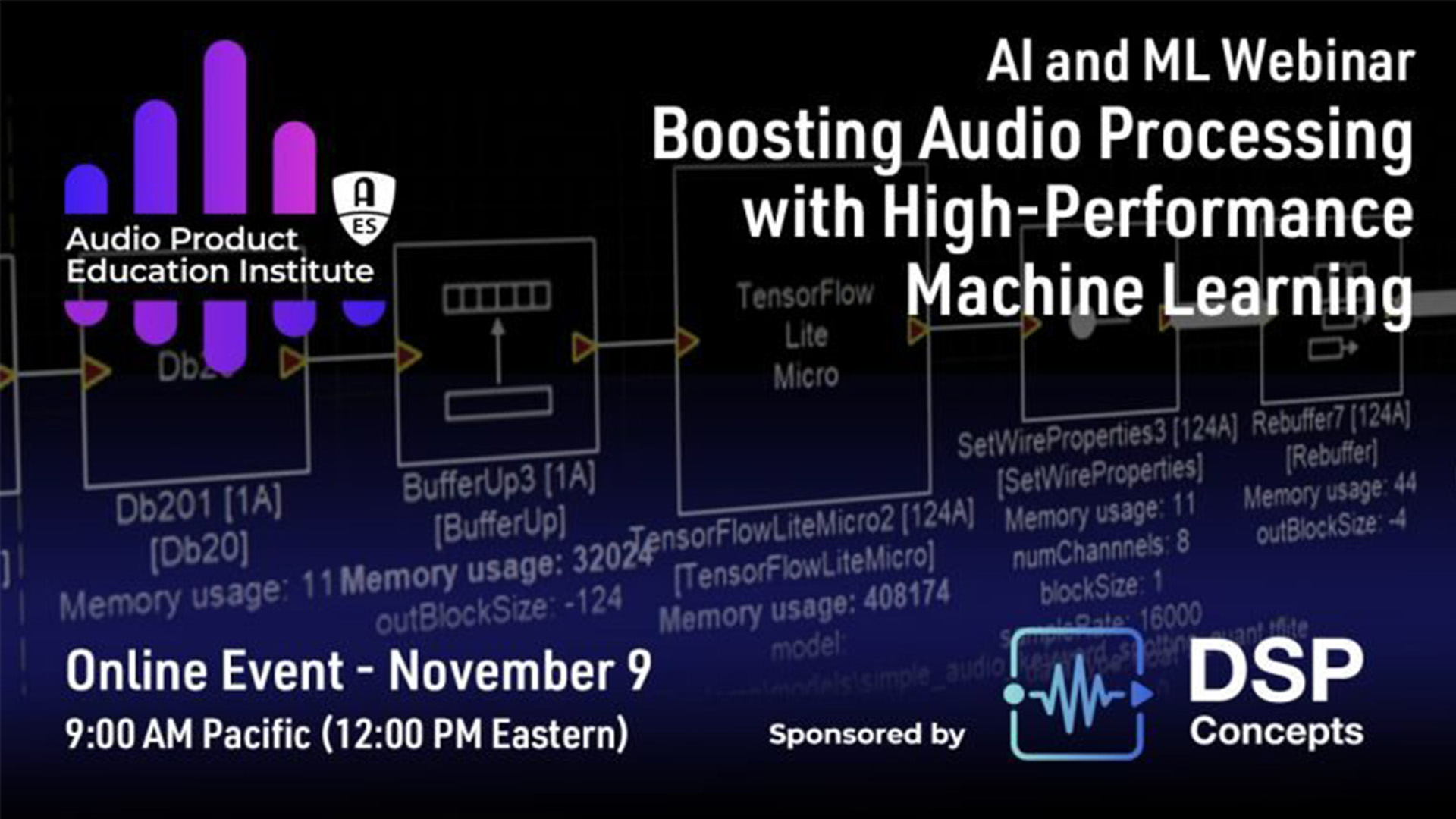 APEI: Boosting Audio Processing with High-Performance ML

The worlds of audio DSP and machine learning have converged. OEMs are now leveraging machine learning (ML) processing to power improved sound and voice features for their products. Hearing aid manufacturers were among the first to implement ML to identify and reduce dynamic background noise. Consumer electronics OEMs are now adding ML to experiences like voice UIs, improving speaker identification and natural language processing.
The Audio Product Education Institute (APEI), an initiative of the Audio Engineering Society (AES), presents a webinar on the implementation of Machine Learning solutions using DSP Concept's Audio Weaver in the new and exciting Alif Ensemble MCUs running Arm's ML accelerated Ethos U55 architecture. This session, presented by APEI's AI and ML education pillar, will help attendees gain a high-level overview of the exciting new audio processing possibilities leveraging these powerful new scalable microcontrollers, uniting highly integrated embedded processors with AI acceleration.