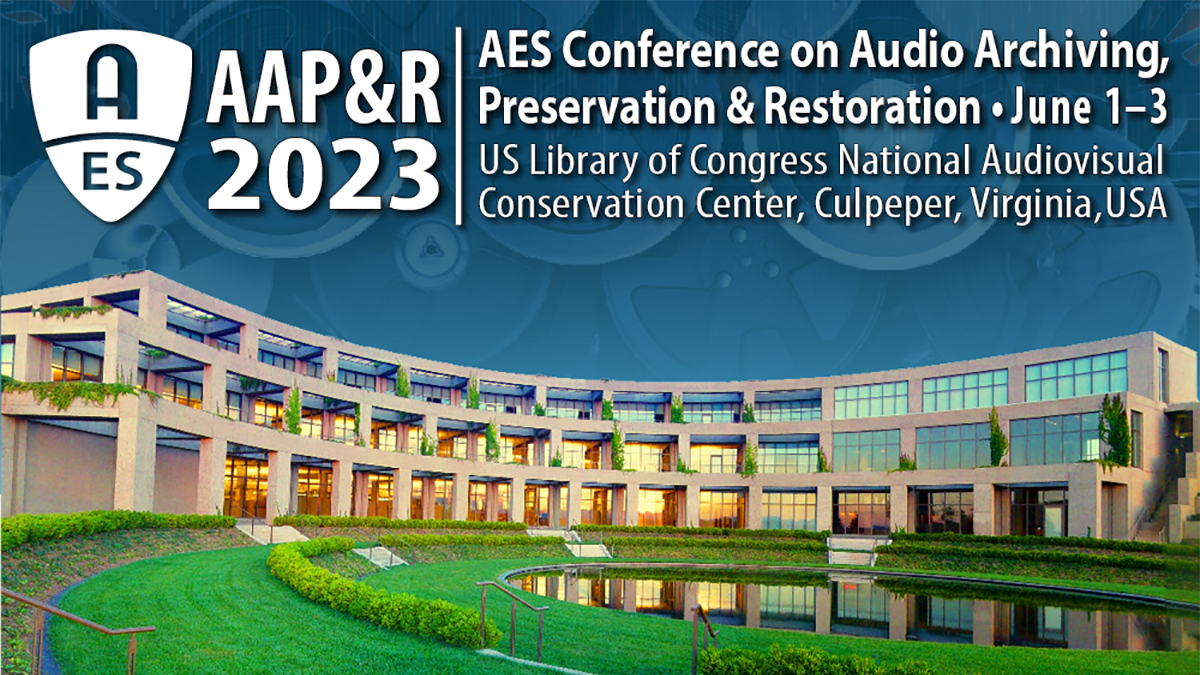 2023 AES International Conference on Archiving & Preservation

This conference presents a remarkable opportunity to bring researchers and practitioners together for three days.
During the Conference we will discuss critical preservation issues and focus on strategies, that will support and encourage collaboration and interoperability between industry and the preservation, restoration and archiving communities.
Some important themes will be addressed:
• Physical/object based preservation & material science
• Handling and storage of audio carriers
• New trends in material research
• Preservation by digitization
• Mechanical vs. optical transfer
• Magnetic media
• Digitization, and restoration of historical obsolete disc formats
• Preservation issues for emerging high-end audio formats
• Preserving legacy professional formats
• Multi- track tapes and obsolete digital formats
• Storage and access technology
• Current state and future development of digital archives
• Role of archives in preserving commercial audio
• Meta data
• Aesthetic considerations in digital restoration of historical audio
• Public/Private collaboration for preservation and access
• Considerations for archiving in preserving commercial audio, collaborative
performance, virtual reality, and born digital assets
Sponsorship Opportunities now available!
Call for Proposals and Registration details will follow soon.