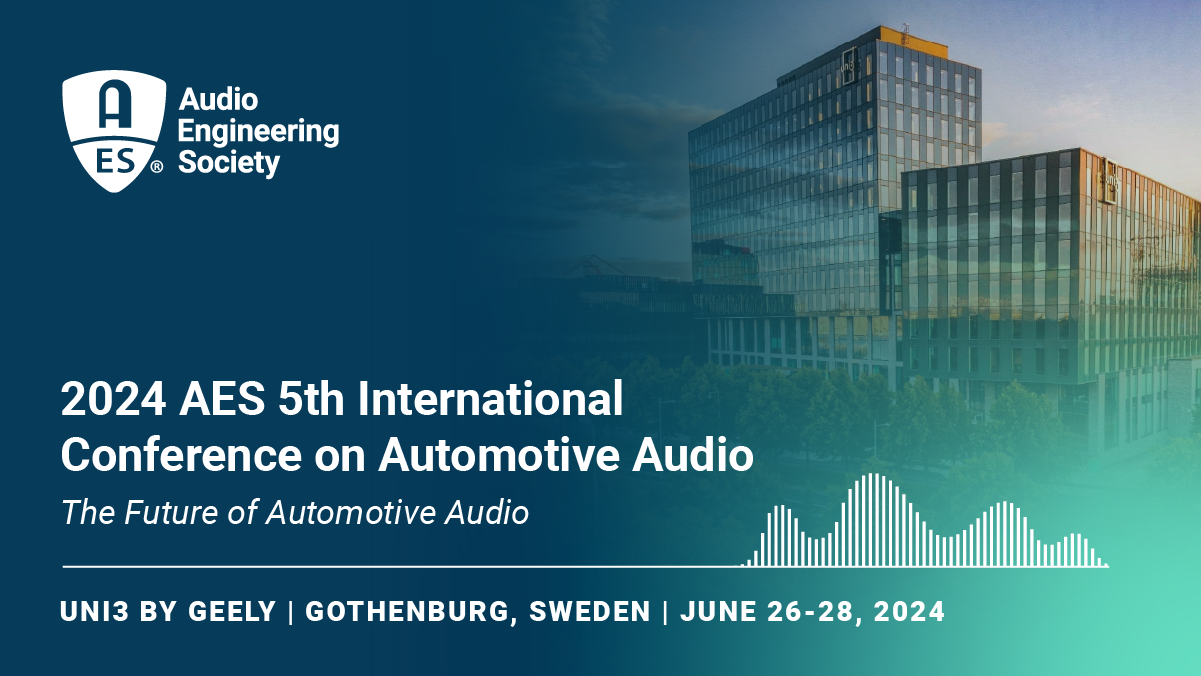 2024 AES 5th International Conference on Automotive Audio

Benefits of attending:
Networking
Meet hundreds of automotive audio professionals


Learn
The latest academic research paper presentations


Experience
See the latest technology demos and experience the future sound of automotive

Over the last 20 years, Automotive Audio has changed dramatically from being standard mono sound in one full range loudspeaker to a true multichannel playback system fully integrated and adjusted to the specific car.

Today some of the most advanced sound technologies are being developed and applied in Automotive Audio.

With multiple streaming-, content-, and ap service providers becoming more established in the automobile, Automotive Audio is bringing a new and immersive audio experience into the automotive industry.

The conference will give an overview of the present state-of-the-art in some specific topics, and addresses many of the new scientific disciplines, such as artificial intelligence automotive audio app applications, sound reproduction in cars, virtual acoustics, or voice & speech technologies, involved in this still-emerging field – Automotive Audio. It involves combinations of otherwise complementary scientific fields such as power electronics, bus systems, loudspeaker drive units, signal processing (DSP), acoustics & vibrations (NVH) and more.

Join us at Uni3 Geely Center in Gothenburg, for 3 days of workshops, demonstrations, peer reviewed papers an in-person networking.