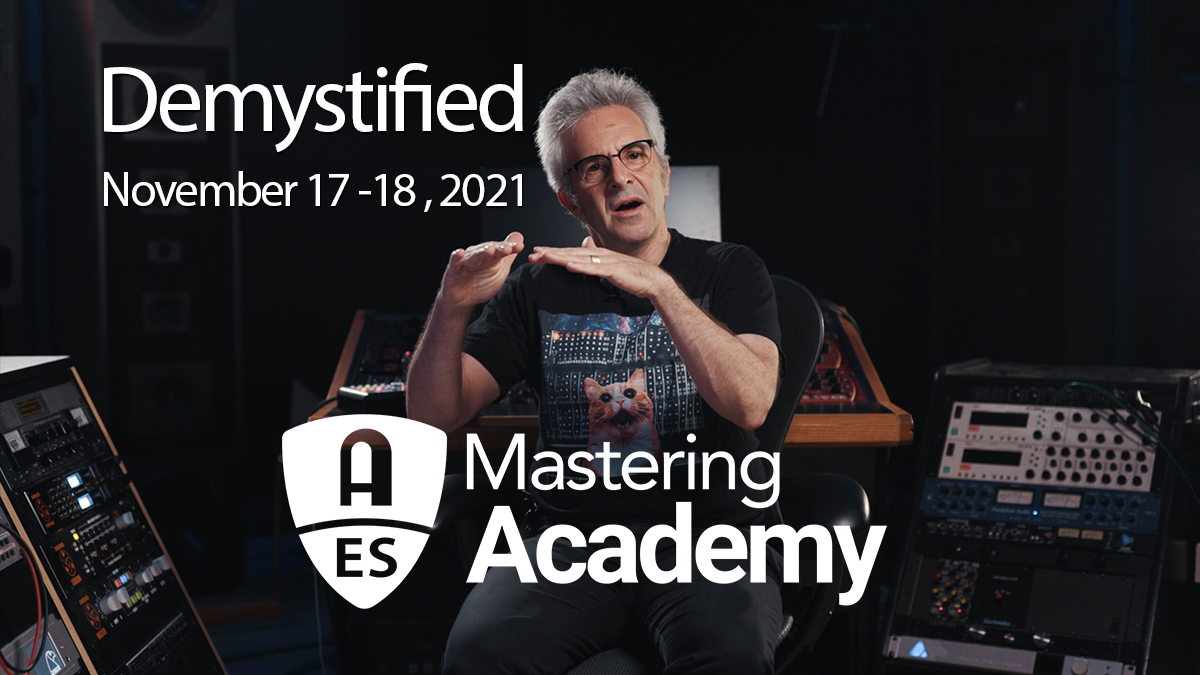 Copy of AES Mastering Academy – Demystified

Mastering Academy Program Highlights
The mastering studio business and technology infrastructure
Topics include:
Legal entities
Marketing
Scope of services and file delivery types
Project Management
Pricing
Project archival
Core issues of the discipline
Topics include:
Gear needed
'Minimum acoustics'
Mastering in headphones
Deliverables for distribution
Essential topics in processing
Session deconstructed – anatomy of a master

This session will be dedicated to walking through the process of creating a master from initial assessment, establishing realistic aesthetic goals, incorporating references and preparing for final output
Mid/Side Sum Difference – a deep dive
Loudness (or not) or Quietness – What do mixing engineers think when they hear mastering engineers talk about loudness?
How to achieve good translation to varied playback systems
How to practice – how to improve
AI/ML in mastering
The AES Mastering Academy takes place on November 17 & 18, 2021.

Please choose from one of the registration options below. Partner contact share is included with this event.

Participation instructions will be sent after registration.
Non-Member Pass
Non-Member
Access to the AES Mastering Academy, November 17 - 18, 2021

Access to On-Demand recording for two weeks
AES Member Pass
AES Member Only Rate
Access to the AES Mastering Academy, November 17 - 18, 2021

Access to On-Demand recording for two months
AES Student Member Pass
AES Student Members Only Rate
Access to the AES Mastering Academy, November 17 - 18, 2021

Access to On-Demand recording for two months
AES Mastering Academy Partners