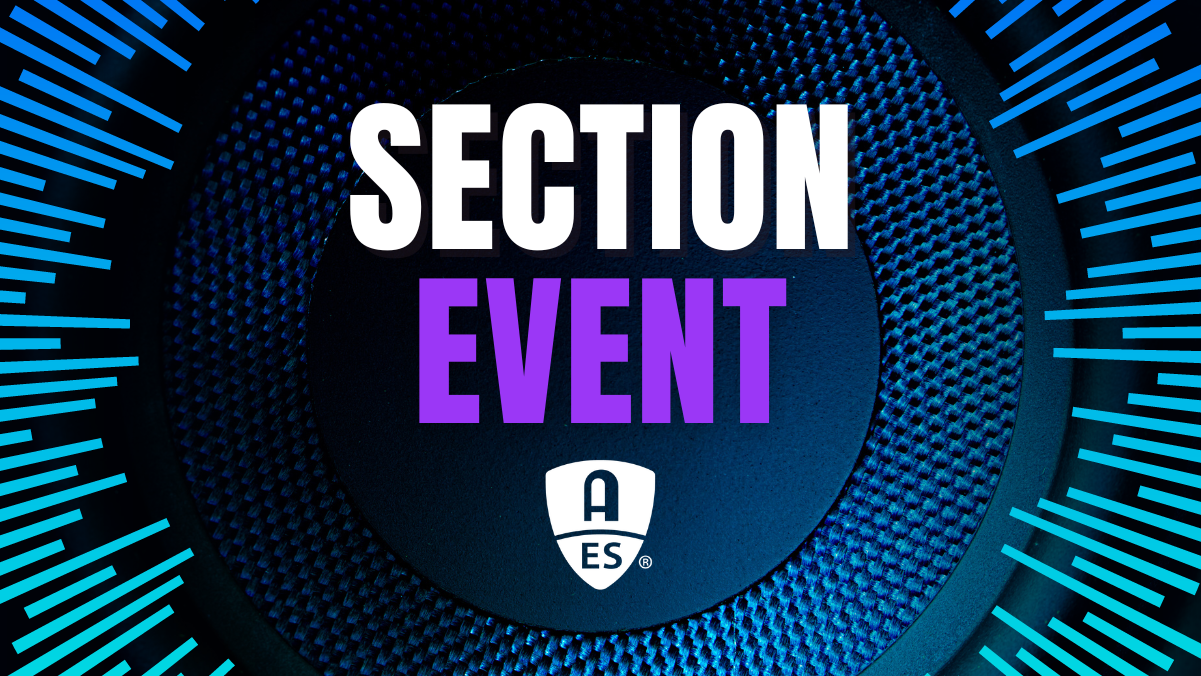 AES New York Section Event – Past Present and Future of Sound Field and Object Based Audio Applications

AES NY Section officers and Committee invite you to an exciting hybrid event in person and on Facebook live!
Limited seating please sign up for a 5 dollar ticket. The fee is to help assure ticket holders will attend the event since we are capped at around 60 people in person.
Past Present and Future of Sound Field and Object Based Audio Applications: 
A deep dive into the subject
When: Sept 28th 8p-10:00p
Discussion: 8:30-9:30pm
Q&A: 9:30–10:00pm
Topics of discussion:
Differences of Sound field vs object based applications
What applications are most conducive for various types of projects?
What are the current challenges faced by the mixer/recordist
Future:
Direction of capture and reproduction
Concerns re: standardization of deliverables and monitoring
Moderated by:
Denise Barbarita, Owner, Head Engineer, MONOLisa Studios
Panelists:

Agnieszka Roginska, PhD Music Professor, Music Technology | New York University Past-President | Audio Engineering Society (AES)
Paul Geluso Program Director, Music Technology
Music Assistant Professor
Department of Music & Performing Arts Professions New York University
Parichat Songmuang Studio Manager
Recording Engineer
James L. Dolan Studio
NYU Steinhardt Music Technology
Where: TICKET HOLDERS ONLY WILL BE ADMITTED
NYU Conference Room 610 (6th Floor)
Steinhart School NYU
35 West 4th Street, New York, NY 10012
You should take the door to the left once you come off the elevators. The room is at the end of the hall.
Tickets are non refundable. Get tickets 
here
.
Time above listed in event local time.