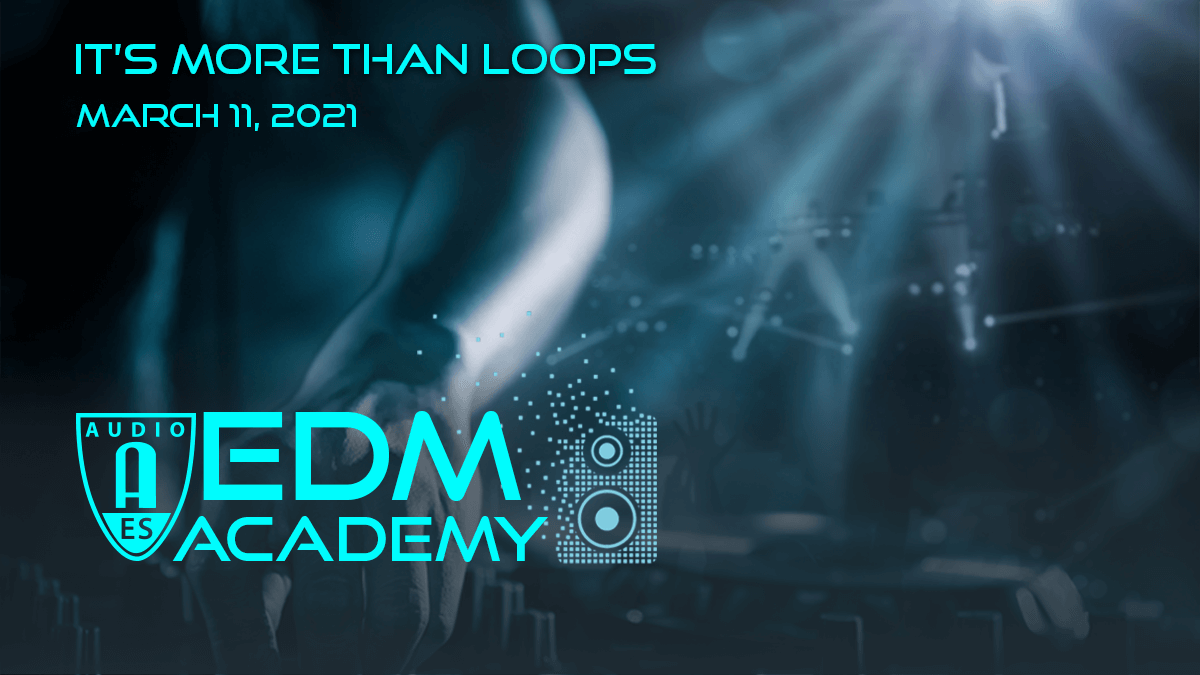 Speakers
Funk Cartel: Rory & Cam Cochrane
Welcome to the first AES EDM Academy! This one day online event focuses Sampling, Loops and solutions for DAW use with EDM, plus hints and tips for great sessions and performances. The AES EDM Academy gives you the opportunity to learn from the masters, ask questions and take away ideas. A certificate of achievement will be sent to all participants.
A Passion for Listening
Building on our passion for listening we have grown to design critically acclaimed headphones, turntables and microphones, remaining a family business and retaining the belief that high-quality audio should be accessible to all.
Pricing plans and options
REGISTRATION IS NOW CLOSED! The AES EDM Academy takes place on Thursday March 11, 2021. Please choose from one of the registration options below. Partner contact share is included with this event. Participation instructions will be sent after registration.
Non-Member pass
Non-Member
Access to the AES EDM Academy

Access to On-Demand recordings for two weeks
AES Member pass
AES Members only rate
Access to the AES EDM Academy

Access to On-Demand recordings for two weeks
Hourly Schedule
The most important tool in your arsenal.
10:00am ET

The most important tool in your arsenal.

We all love to invest in gear for the studio but from the start we possess the most valuable piece of tech. In this talk Alexandra will look at some important facts you should know about hearing and how to protect it.

Speakers:

Alexandra Bartles
11:00 ET

Education to Industry as an Artist

Join the Funk Cartel brothers as they discuss developing themselves as artists, studying a sound engineering degree in London whilst carving out their place in the music industry

Speakers:

Funk Cartel: Rory & Cam Cochrane
11:30 ET

Beatmatching

How to beat and phrase match music when Dj'ing using Traktor Pro.
11:55 ET

Harmonic

The basics of Harmonic Mixing and using iTunes libraries for mixing.
12:22 ET

An Insight into Roska and the UK Funky genre

Continuing his journey as a pioneer of the Funky House sound via his Roska Kicks & Snares (RKS) imprint. Presiding over 100 releases, RKS has welcomed the likes of MA1, Champion, Murder He Wrote and DJ POLO to the label since its inception in 2010. After spending the last two years developing and mentoring the later artists also including DJ MOTU and more in the fold.

Speakers:

Roska
13:00 ET

Studio Monitoring 101

A comprehensive session on the correct set-up, placement and types of studio monitoring for EDM production.

Speakers:

Stephan Mauer
14:00 ET

Do your Kicks Punch? - Academy Masterclass

The kick drum is the most important element in an electronic dance track. Get it right and you can fill the dance floor but get it wrong and you'll empty it. In this session, we look at the different methods used to synthesize kick drums alongside the various ways to process it to punch through the track and work on the dance floor.
Funk Cartel: Rory & Cam Cochrane