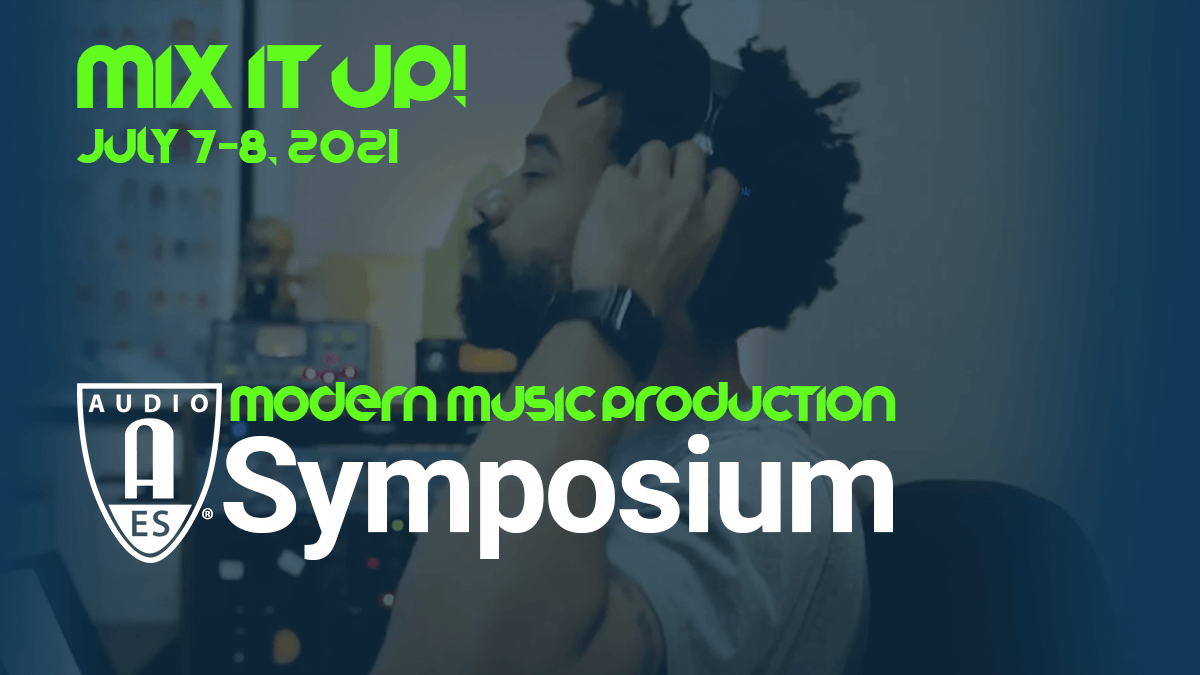 Speakers
Gloria Kaba

Gloria Kaba is a Ghanaian – American sound engineer, producer, mixer and writer with over 10 years experience in the studio, often operating under the moniker Redsoul. A Temple University alum, she began her career in NYC as an intern at Battery Studios and later as an assistant engineer at MSR Studios. At MSR Studios, Gloria spent 6 years honing her skills under the tutelage of the industry's most proven engineers, producers, and artists.

She is now a freelance engineer, finding her niche working closely with legendary hip-hop artist and producer Q-tip. Her recent credits include work on A Tribe Called Quest's final album "We Got It From Here…Thank You For Your Service" and Solange's breakthrough release, "A Seat At The Table". She has also recorded or mixed Andre 3000, Anderson .Paak, Frank Ocean, Jack White, Kanye West, and Amber Mark among others. With a return to her songwriting and production roots, Gloria hopes to continue forging a road forward with a perspective and voice all her own.

Jawwaad Taylor

Jawwaad Taylor is a trumpeter, composer, producer, educator, and social activist. He is a founding member of the group Shape of Broad Minds, whose critically-acclaimed album, Craft of the Lost Ark, brought Taylor international attention. Taylor performs with jazz, free jazz, and improvisors, as well as hip hop artists, from around the world. As co-founder and producer of the band, The Young Mothers, he merges modern jazz, improvisation, hip hop, indie rock, and Afro-grooves. He collaborates regularly with and performs with MacArthur Fellow Carrie Mae Weems and other visual artists, and combines his compositions with their visual work. Taylor's list of performances includes countless national and international festivals such as the Hove Festival, Sonar Festival, Meltdown Festival, and the Bonnaroo Music and Arts Festival. Taylor is an alumnus at the Red Bull Music Academy, and is committed to his hometown of Houston, TX. There, he studied and participated in workshops with Pauline Oliveros, and was a member of the Deep Listening Institute and Nameless Sound. He attended Prairie View A&M University.

Leslie Gaston-Bird

Owner, Mix Messiah Productions

Leslie Gaston-Bird CAS, MPSE is the Audio Engineering Society's President-Elect. She is a Pro Tools | Dolby Professional Avid Certified Instructor and Dante Level-3 Certified audio engineer specializing in re-recording mixing and sound editing. She is author of the book Women in Audio, part of the AES Presents series published by Focal Press (Routledge). She is a voting member of the Recording Academy (The Grammys®) and its P&E Wing.

Leslie is a doctoral candidate at the University of Surrey working on a dissertation titled "Immersive and Inclusive", for which she received support from Innovate UK's Women in Innovation programme.

She was the inaugural chair of the AES Diversity and Inclusion (now DEI) Committee. Prior to that, she was a tenured Associate Professor of Recording Arts at the University of Colorado Denver (2005-2018) where she also served as Chair of the Department of Music and Entertainment Industry Studies and was a Fulbright Scholar at the University of York in 2011.

Michael Hetrick

Michael Hetrick is the owner of Unfiltered Audio. He is a programmer, lifelong musician, and modular synthesizer obsessive from Canton, Ohio. He received his PhD from the Media Arts and Technology department at the University of California, Santa Barbara. He is the creator of Euro Reakt, a collection of over 140 Blocks for Reaktor 6. He produces music under the name The February Thaw.

Monica Bolles

Monica Bolles has been working with spatial audio since 2011 when she first gained access to her local planetarium's 15.1 channel surround system. Since then she has been continuously building toolsets in Max MSP to create large textured soundscapes that explore space, movement, and interaction. Tapping into her roots in traditional audio engineering she works with composers and live performers to explore methods of translating their work to spatial environments while exploring the role the audio engineer plays as a performer and musician. As an artist, she has been focusing on building custom instruments that explore data sonification and use gestural control to create improvised spatial audio experiences. As a producer, she puts together teams to build large immersive works that bring together live performance, dance, 360-projections, spatial audio, and other new technologies.

Paul "Willie Green" Womack

Producer, Engineer & Part-Time Educator

A producer, engineer and sonic artist, Paul "Willie Green" Womack has built a discography boasting names such as Wiz Khalifa, The Alchemist, The Roots, Billy Woods, ELUCID and many more, and established himself as one of the top names in independent Hip-Hop & R&B. Currently residing in Brooklyn NY, Womack is a member of the AES Board of Governors, and teaches at the Purchase Conservatory of Music.
Partial Client List: Armand Hammer, The Roots, Wiz Khalifa, The Alchemist, Donnie McClurkin, Billy Woods, Fielded, ELUCID, L'Orange, Ella Mae Flossie, GQ Films, Gimlet Media

Prince Charles Alexander

Prince Charles Alexander is a sought-after recording and mixing engineer whose clients include Mary J. Blige, Destiny's Child, Faith Evans, P. Diddy, the Notorious B.I.G., Usher, Boyz II Men, Brandy, Babyface, Sting, Aretha Franklin, Usher, Brian McKnight, and others. Alexander has garnered more than 40 Platinum and Gold certifications from the RIAA and has multiple Grammy Awards and nominations. He holds an adjunct instructor position at New York University's Clive Davis Department of Recorded Music, has taught audio technology at the Institute of Audio Research, teaches advanced production and mixing at Berklee, and is a frequent lecturer at the City College of New York in Manhattan.

Simone Torres

Simone Torres is a Multi-Platinum, Grammy Nominated, engineer, vocal producer, and vocalist from New York. She has worked with artists such as Normani, Jessie J, Camila Cabello, Cardi B, Monsta X, Sia, Kane Brown, Usher, Superfruit, The Backstreet Boys, Dua Lipa, and more.
Some notable accomplishments include Vocal Producing Normani's "Motivation" and engineering Cardi B's "I Like It" and "Be Careful." Outside of the studio, Simone also is passionate about working alongside organizations such as Women's Audio Mission to help educate and encourage young women to take on careers in the music industry.

Stephen Dent

Stephen Dent is a recording mix engineer who has worked with the most iconic artists,
producers, writers throughout the 90's, 2000's, and 2010's. Education, Studio
Management, Facility Design, and Corporate AV have also been Stephens passions.
Stephens discography includes Diamond, Multi-Platinum, Gold, Grammy Winning,
Grammy Nominated Albums and Songs. Notorious BIG, Diddy, Mary J Blige, NAS,
50cent, J-Z, New Edition, Faith Evans, C&C Music Factory, SWV, Busta Rhymes, MA$E,
Carl Thomas, The Lox, Lil Kim , Nelly, Method Man, 112, Dru Hill, Blaque, N.O.R.E.,
Neptune's, AZ, Total, Kid Capri, Black Rob, G-Dep, Lil Cease, JR Mafia, Shyne, 8Ball &
MJG, Blue Cantrell, Masta Ace, Mario Winans, Diplomats, Loon, Kelly Price, Hezekiah
Walker, Nature.

Young Guru

Multi-platinum, GRAMMY®-winning engineer/producer Young Guru will give a keynote address moderated by Maureen Droney, Recording Academy® Producers & Engineers Wing® Senior Managing Director, offering insights from his decades-long career as a pioneer of the sound of modern music.
Gimel "Young Guru" Keaton is a GRAMMY-nominated sound engineer to the stars, having worked closely with musical artists including Jay-Z, Notorious B.I.G., Beyoncé, Rihanna, Mariah Carey and Ludacris. His visual approach to sound-as-storytelling has him in demand at Google, MIT, USC, Red Bull, and more. He also scored the Warner Bros. film The Great Gatsby. An April 2015 Wall Street Journal profile called him "the most famous and successful engineer in the history of Hip-Hop."
Modern Music Production Symposium

Hourly Schedule
Day 1: July 7
12:00

-

12:07

Introduction with Paul "Willie Green" Womack

Speakers:

Paul "Willie Green" Womack
12:07

-

12:10

Message from the AES 2021 President, Jonathan Wyner

Speakers:

Jonathan Wyner
12:10

-

1:00

Event Keynote, with Young Guru and Maureen Droney

Multi-platinum, GRAMMY®-winning engineer/producer Young Guru will give a keynote address moderated by Maureen Droney, Recording Academy® Producers & Engineers Wing® Senior Managing Director, offering insights from his decades-long career as a pioneer of the sound of modern music

Speakers:

Maureen Droney, Young Guru
1:00

-

2:00

Art Installation, Immersive Audio and Avant-Guarde Music

Records aren't the only place hip-hop music resides, avant-garde Hip-Hop has been planting roots in art galleries, museums, theaters and more. This panel will explore the expansion of Hip-Hop and R&B into new venues and experiences.
2:00

-

3:00

Encore Presentation: 360 Ecosystem with Hank Shocklee
3:00

-

4:00

Relationship Goals: Exploring the relationship between Engineer and Vocal Producer

The relationship between producer and engineer is just as important as producer and artist. The seamless interaction of the production team can make or break a record. Here we will discuss how teamwork can lead to a great vocal recording and ultimately a hit record.

Speakers:

Gloria Kaba
Day 2: July 8
12:00

-

1:00

Connectivity Issues: Who Is Listening to Hip-Hop?

Familiarity with a genre is critical for mixing at a high level, but as target demographics skew younger and younger, veteran engineers can find themselves less connected to changing trends, techniques and the music itself. What is the value of experience, particularly in today's landscape of video tutorials and home studios? And if the people responsible for the fidelity of the records aren't connected to the music itself, what does that mean for a genre so embedded in culture? Prince Charles Alexander and Paul "Willie Green" Womack discuss the passing of torches and the importance of musical understanding.
1:00

-

2:30

Modern Software for Audio Manipulation

Technology advances exponentially; every new invention seeds the growth of infinite possibilities. Our ever changing world also creates an ever changing musical landscape. In Modern Software for Audio Manipulation we will discuss challenges and solutions for the modern music maker, through the lens of three software developers. Changes in technology and music creation provide new opportunities for both creators and developers, and our guests will discuss their approaches to these opportunities in production, editing and mixing.
2:30

Classic Pedigree Modern Techniques: Bad Boy Records

Classic Pedigree Modern Techniques: Bad Boy Records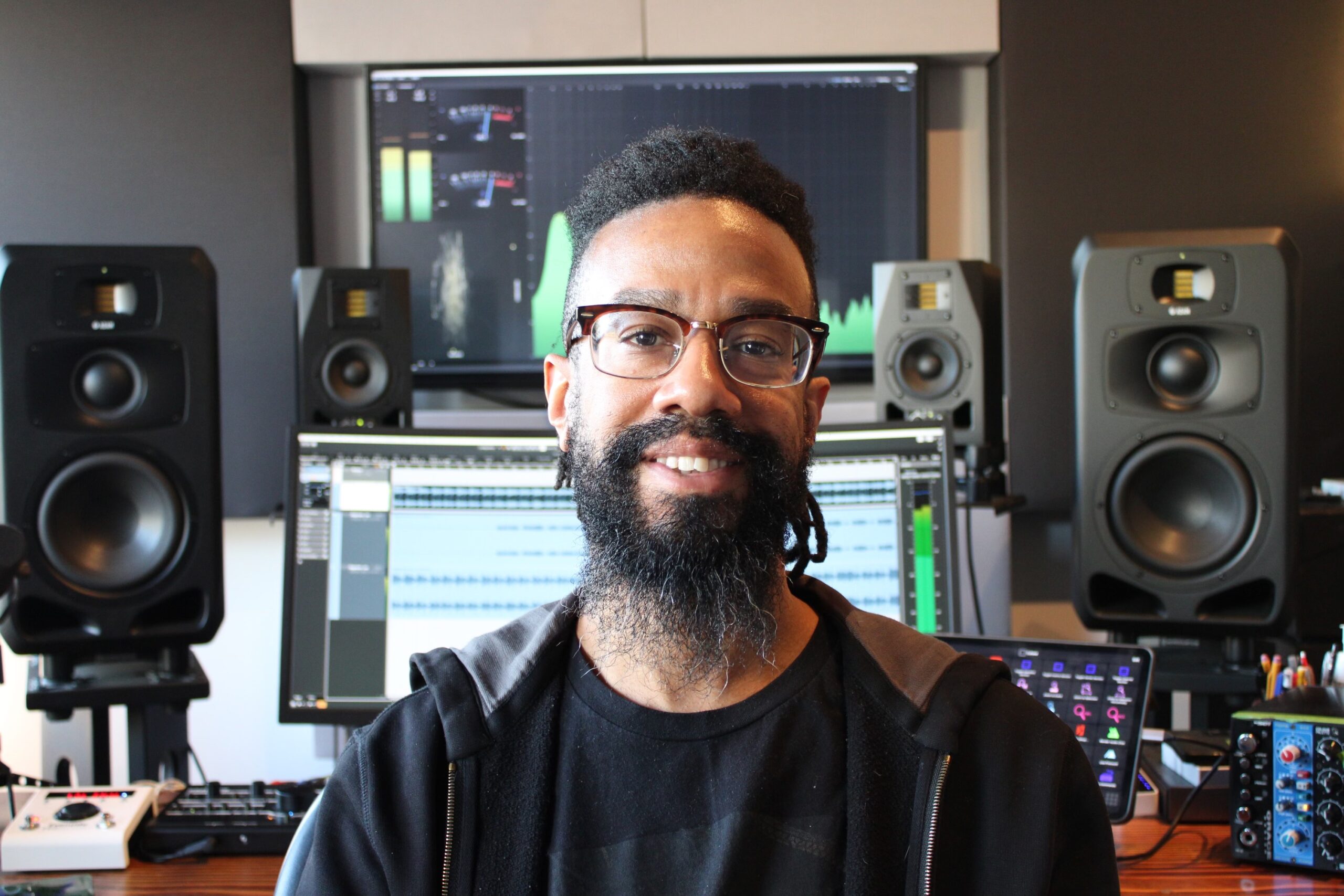 Paul "Willie Green" Womack
Producer, Engineer & Part-Time Educator
A producer, engineer and sonic artist, Paul "Willie Green" Womack has built a discography boasting names such as Wiz Khalifa, The Alchemist, The Roots, Billy Woods, ELUCID and many more, and established himself as one of the top names in independent Hip-Hop & R&B. Currently residing in Brooklyn NY, Womack is a member of the AES Board of Governors, and teaches at the Purchase Conservatory of Music. Partial Client List: Armand Hammer, The Roots, Wiz Khalifa, The Alchemist, Donnie McClurkin, Billy Woods, Fielded, ELUCID, L'Orange, Ella Mae Flossie, GQ Films, Gimlet Media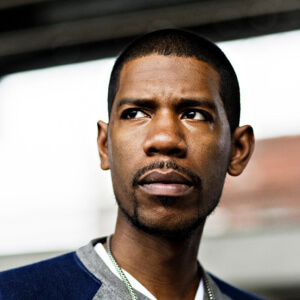 Young Guru
Multi-platinum, GRAMMY®-winning engineer/producer Young Guru will give a keynote address moderated by Maureen Droney, Recording Academy® Producers & Engineers Wing® Senior Managing Director, offering insights from his decades-long career as a pioneer of the sound of modern music. Gimel "Young Guru" Keaton is a GRAMMY-nominated sound engineer to the stars, having worked closely with musical artists including Jay-Z, Notorious B.I.G., Beyoncé, Rihanna, Mariah Carey and Ludacris. His visual approach to sound-as-storytelling has him in demand at Google, MIT, USC, Red Bull, and more. He also scored the Warner Bros. film The Great Gatsby. An April 2015 Wall Street Journal profile called him "the most famous and successful engineer in the history of Hip-Hop."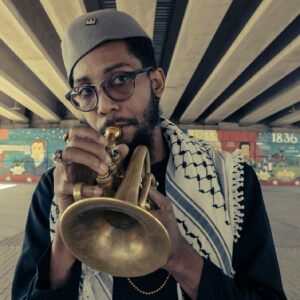 Jawwaad Taylor
Jawwaad Taylor is a trumpeter, composer, producer, educator, and social activist. He is a founding member of the group Shape of Broad Minds, whose critically-acclaimed album, Craft of the Lost Ark, brought Taylor international attention. Taylor performs with jazz, free jazz, and improvisors, as well as hip hop artists, from around the world. As co-founder and producer of the band, The Young Mothers, he merges modern jazz, improvisation, hip hop, indie rock, and Afro-grooves. He collaborates regularly with and performs with MacArthur Fellow Carrie Mae Weems and other visual artists, and combines his compositions with their visual work. Taylor's list of performances includes countless national and international festivals such as the Hove Festival, Sonar Festival, Meltdown Festival, and the Bonnaroo Music and Arts Festival. Taylor is an alumnus at the Red Bull Music Academy, and is committed to his hometown of Houston, TX. There, he studied and participated in workshops with Pauline Oliveros, and was a member of the Deep Listening Institute and Nameless Sound. He attended Prairie View A&M University.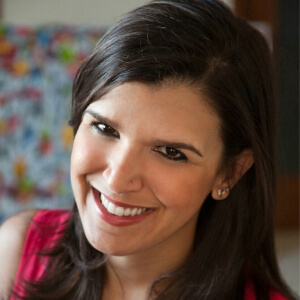 Jeanne Montalvo
Audio Engineer & Producer
Jeanne Montalvo is a Grammy-nominated audio engineer and radio producer. She was selected amongst thousands of applicants as the 2018 EQL resident at Spotify Studios and Electric Lady Studios in New York City, assisting in the recording process for artists like John Legend, Cultura Profética, Alessia Cara, Anitta and many more. She also recorded sessions with Ivy Queen, Making Movies and Ruben Blades, Flor de Toloache, and Williamsburg Salsa Orchestra. In 2017, she was nominated for a Grammy Award as Mastering Engineer for Vladimir Horowitz: The Unreleased Live Recordings, and her recording of Multiverse by Bobby Sanabria's Latin Jazz Big Band was nominated for Best Latin Jazz Album at the 2012 Grammy Awards. She's worked at the Banff Centre for the Arts, the Tanglewood Music Festival, and has also worked on live recordings with Spike Lee and Al Kooper.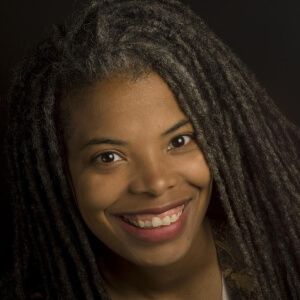 Leslie Gaston-Bird
Owner, Mix Messiah Productions
Leslie Gaston-Bird CAS, MPSE is the Audio Engineering Society's President-Elect. She is a Pro Tools | Dolby Professional Avid Certified Instructor and Dante Level-3 Certified audio engineer specializing in re-recording mixing and sound editing. She is author of the book Women in Audio, part of the AES Presents series published by Focal Press (Routledge). She is a voting member of the Recording Academy (The Grammys®) and its P&E Wing. Leslie is a doctoral candidate at the University of Surrey working on a dissertation titled "Immersive and Inclusive", for which she received support from Innovate UK's Women in Innovation programme. She was the inaugural chair of the AES Diversity and Inclusion (now DEI) Committee. Prior to that, she was a tenured Associate Professor of Recording Arts at the University of Colorado Denver (2005-2018) where she also served as Chair of the Department of Music and Entertainment Industry Studies and was a Fulbright Scholar at the University of York in 2011.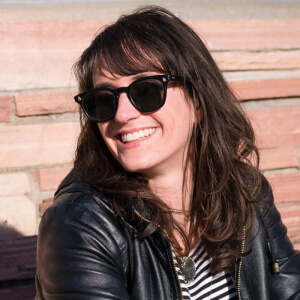 Monica Bolles
Monica Bolles has been working with spatial audio since 2011 when she first gained access to her local planetarium's 15.1 channel surround system. Since then she has been continuously building toolsets in Max MSP to create large textured soundscapes that explore space, movement, and interaction. Tapping into her roots in traditional audio engineering she works with composers and live performers to explore methods of translating their work to spatial environments while exploring the role the audio engineer plays as a performer and musician. As an artist, she has been focusing on building custom instruments that explore data sonification and use gestural control to create improvised spatial audio experiences. As a producer, she puts together teams to build large immersive works that bring together live performance, dance, 360-projections, spatial audio, and other new technologies.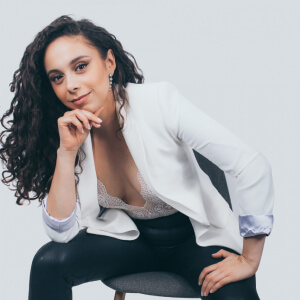 Simone Torres
Simone Torres is a Multi-Platinum, Grammy Nominated, engineer, vocal producer, and vocalist from New York. She has worked with artists such as Normani, Jessie J, Camila Cabello, Cardi B, Monsta X, Sia, Kane Brown, Usher, Superfruit, The Backstreet Boys, Dua Lipa, and more. Some notable accomplishments include Vocal Producing Normani's "Motivation" and engineering Cardi B's "I Like It" and "Be Careful." Outside of the studio, Simone also is passionate about working alongside organizations such as Women's Audio Mission to help educate and encourage young women to take on careers in the music industry.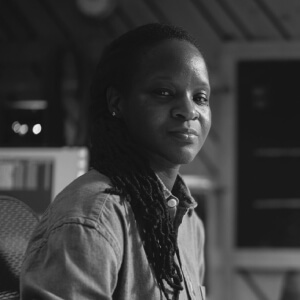 Gloria Kaba
Gloria Kaba is a Ghanaian - American sound engineer, producer, mixer and writer with over 10 years experience in the studio, often operating under the moniker Redsoul. A Temple University alum, she began her career in NYC as an intern at Battery Studios and later as an assistant engineer at MSR Studios. At MSR Studios, Gloria spent 6 years honing her skills under the tutelage of the industry's most proven engineers, producers, and artists. She is now a freelance engineer, finding her niche working closely with legendary hip-hop artist and producer Q-tip. Her recent credits include work on A Tribe Called Quest's final album "We Got It From Here...Thank You For Your Service" and Solange's breakthrough release, "A Seat At The Table". She has also recorded or mixed Andre 3000, Anderson .Paak, Frank Ocean, Jack White, Kanye West, and Amber Mark among others. With a return to her songwriting and production roots, Gloria hopes to continue forging a road forward with a perspective and voice all her own.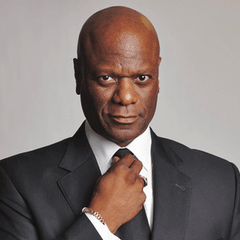 Prince Charles Alexander
Prince Charles Alexander is a sought-after recording and mixing engineer whose clients include Mary J. Blige, Destiny's Child, Faith Evans, P. Diddy, the Notorious B.I.G., Usher, Boyz II Men, Brandy, Babyface, Sting, Aretha Franklin, Usher, Brian McKnight, and others. Alexander has garnered more than 40 Platinum and Gold certifications from the RIAA and has multiple Grammy Awards and nominations. He holds an adjunct instructor position at New York University's Clive Davis Department of Recorded Music, has taught audio technology at the Institute of Audio Research, teaches advanced production and mixing at Berklee, and is a frequent lecturer at the City College of New York in Manhattan.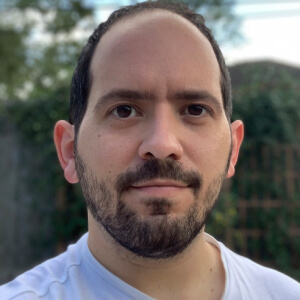 Michael Hetrick
Michael Hetrick is the owner of Unfiltered Audio. He is a programmer, lifelong musician, and modular synthesizer obsessive from Canton, Ohio. He received his PhD from the Media Arts and Technology department at the University of California, Santa Barbara. He is the creator of Euro Reakt, a collection of over 140 Blocks for Reaktor 6. He produces music under the name The February Thaw.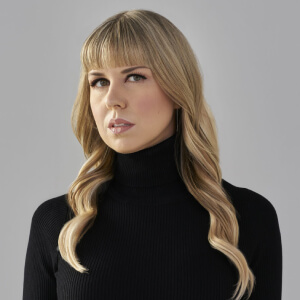 Sara Simms
Best known for her techno sets and production skills, Sara is a multi-instrumentalist with a love for music technology. As a DJ, she's played sets for ADE, Charivari Detroit, Detroit's Paxahau, Miami Music Week, MNTRA in Las Vegas and Ultra Music Festival. She's created projects together with Mixed In Key, Native Instruments, DJ Qbert's 'Skratch University', the LA-based 6AM Group and NUDE Techno. Her releases include 'Finally' ft. JEI, 'Bronx' and 'Kreator' w/ Melleefresh on her own label Simmetry Sounds and 'Love's Got Me High' ft. Desiire on Terrence Parker's Intangible Records. Sara has recently released her first eco-friendly NFT series for Kreator.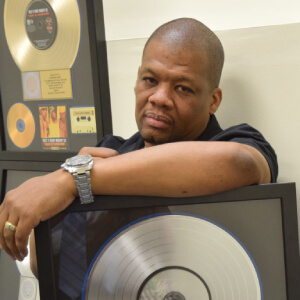 Stephen Dent
Stephen Dent is a recording mix engineer who has worked with the most iconic artists, producers, writers throughout the 90's, 2000's, and 2010's. Education, Studio Management, Facility Design, and Corporate AV have also been Stephens passions. Stephens discography includes Diamond, Multi-Platinum, Gold, Grammy Winning, Grammy Nominated Albums and Songs. Notorious BIG, Diddy, Mary J Blige, NAS, 50cent, J-Z, New Edition, Faith Evans, C&C Music Factory, SWV, Busta Rhymes, MA$E, Carl Thomas, The Lox, Lil Kim , Nelly, Method Man, 112, Dru Hill, Blaque, N.O.R.E., Neptune's, AZ, Total, Kid Capri, Black Rob, G-Dep, Lil Cease, JR Mafia, Shyne, 8Ball & MJG, Blue Cantrell, Masta Ace, Mario Winans, Diplomats, Loon, Kelly Price, Hezekiah Walker, Nature.