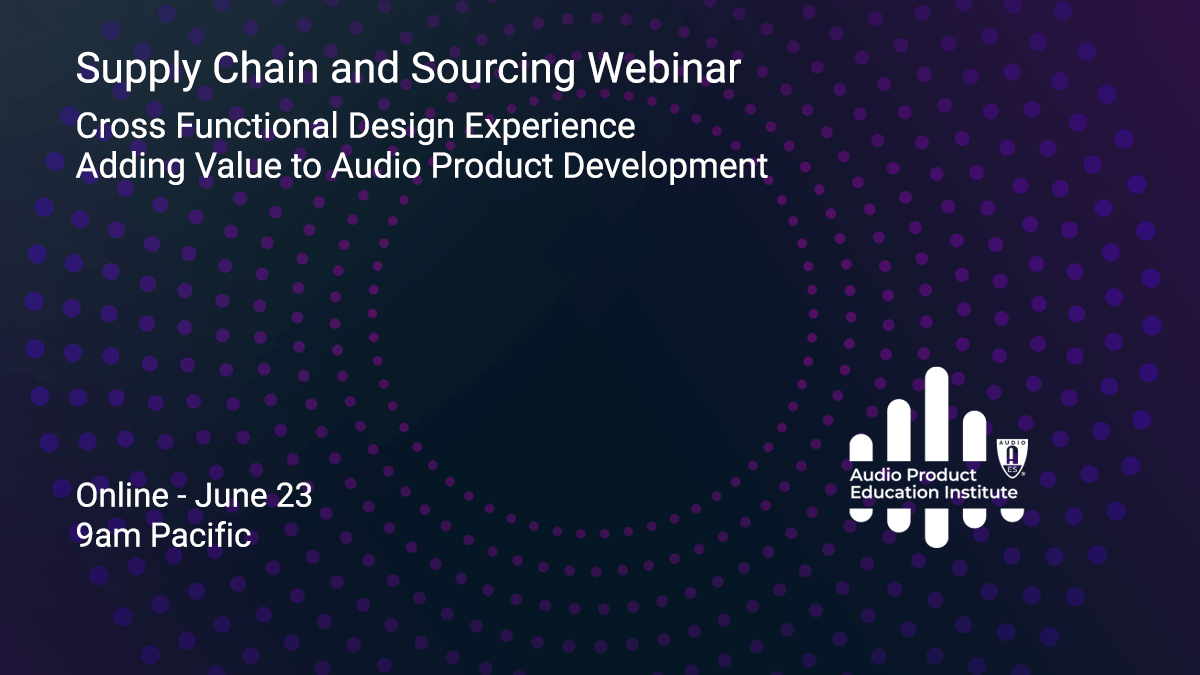 Speakers
David Waterman

Founder and Senior Design Director, Deep Blue Design Hong Kong

Professor David Waterman is a multi-award winning Industrial Designer and entrepreneur that graduated from the Royal College of Art in London. During his career as one of the world's leading industrial designers he has worked for companies and consultancies such as Panasonic (Osaka, Japan), Priestmangoode (London), Design in Action (London), Samson (New York) and AT&T/ Vtech (Hong Kong) where he is also the Global Design Director. In 1995, he founded product design house Deep Blue Design (Hong Kong, UK, Beijing), together with a video consultancy business (Reel Blue Design), servicing clients such as Schick, Wilkinson Sword, OPPO, Sharp, Lenovo, Intel, BlueAnt, Sony Colgate, National Geographic, MTV and AXN as well as mid range and start ups like World Order, Tokyo Newspaper Museum, SoundChip and Zipbuds. His most recent venture is Pet Toy Company 'DB's'. David lectures all over the world, has been a judge on several different awards, including China's most prestigious Red Star Award. He's an external examiner and has been on the advisory board to The Hong Kong Polytechnic (Hong Kong) and Savannah College of Art and Design SCAD (USA). He is currently a visiting professor at THEi in Hong Kong and on the Advisory Board for Loughborough University in the UK. He currently divides his time between Hong Kong and the UK. Having lived in Hong Kong and China for more than 20 years, Waterman is an expert in Chinese design and manufacturing.

Mike Klasco

CEO, Menlo Scientific, Richmond, California, USA

Mike Klasco is the president of Menlo Scientific, a consulting firm for the loudspeaker industry, located in Richmond, CA. He is a graduate from New York University, with post graduate work in signal processing, and he holds multiple patents licensed or assigned. For the past 35 years, Mike has worked on countless R&D projects for large and small companies. Mike specializes in materials and fabrication techniques to enhance audio performance.

Pham Bagley

Designer, Futurist, Board Advisor, and Partner at Nonfiction Design San Francisco, California, USA

Phnam is a French Industrial Designer and Space Architect with 15 years experience designing hardware in Audio, Wearables, Biotech & Healthcare, Luxury Goods, Transportation, Sports and Aerospace. She has designed and led teams at varied design consultancies including IDEO, Lunar, Matter and Lifestyledesign. Phnam's work spans 4 continents, and companies ranging from Fortune 500's to startups. Clients include Intel, Comcast, Facebook, Atari, Halo Neuroscience and more. She speaks internationally on the subject of "Design for a Better Future," covering stories of groundbreaking technologies, responsibility, design thinking and education. Phnam is also the CEO and Design Director at Eternal Luxe, a brand of luxury goods made in USA. And she teaches industrial design at California College of the Arts and mentors at Founder Institute.
Cross Functional Design Experience Adding Value to Audio Product Development

The always insightful series of Audio Product Education Institute webinars focusing on Supply Chain & Sourcing provide a unique opportunity to understand the full product cycle, from vision to market. In this new online event, our two supply chain and sourcing experts, David Lindberg (DB Enterprises) and Mike Klasco (Menlo Scientific) continue to invite well-established design houses to discuss their role and contributions as a critical option supporting brands in all critical stages.
The session features two design houses that are uniquely able to feel the pulse of the industry, by being located in two of the most vibrant hubs for the consumer electronics and technology sectors. One company is located right at the heart of Silicon Valley and the vibrant San Francisco technology community. The other is based in Hong Kong and directly positioned at the heart of Asian trade and manufacturing activity. Two interesting perspectives, offering valuable insights into audio development, design and engineering.
The event will feature presentations from Phnam Bagley (Designer, Board Advisor, and Partner, Nonfiction Design), and David Waterman (Founder and Senior Design Director, Deep Blue Design), with time for a conversation with the two APEI Supply Chain and Sourcing pillar chairs and open questions from attendees. In each respective presentation, the two invited companies will detail how a cross functional design team is able to add value to the whole audio product development process.
As discussed in previous sessions focusing on design houses, the role of these companies can be critical to ensure that a concept turns into a robust project, ready for production. But more frequently these days, both large companies and startups are looking for innovative ways to enter a product category, or even invent a completely new one. Both Nonfiction and Deep Blue design have done just that a few times, and have helped support completely new concepts in audio product design.
Nonfiction Design
Nonfiction is a full-service design studio with a passion for creating sophisticated products that have never been attempted before, and improve the human experience through industrial design, user experience, brand, and packaging.
Located in the innovative heart of San Francisco, Nonfiction is familiar with bringing complex new technologies into beautiful realities. The company leverages relationships with UI/UX, behavioral science, engineering and manufacturing partners to make that happen. Its clients include a wide range of corporations, mid-size companies and funded startups from all over the world.
Deep Blue Design
Deep Blue Design was formed to meet the needs of customers worldwide requiring expertise design services located in Southeast Asia. The company's approach is based on an understanding of customers, their markets and delivering design solutions according to the end users requirements.
The company's 'Appropriate Imagination' philosophy uses design as a strategic business tool that helps companies to improve their bottom line. Extensive experience, as a multi award winning design team based in Hong Kong, that has both English and Chinese speaking people provides easy access and communication with suppliers and factories in Mainland China as well as a bridge for Western clients.