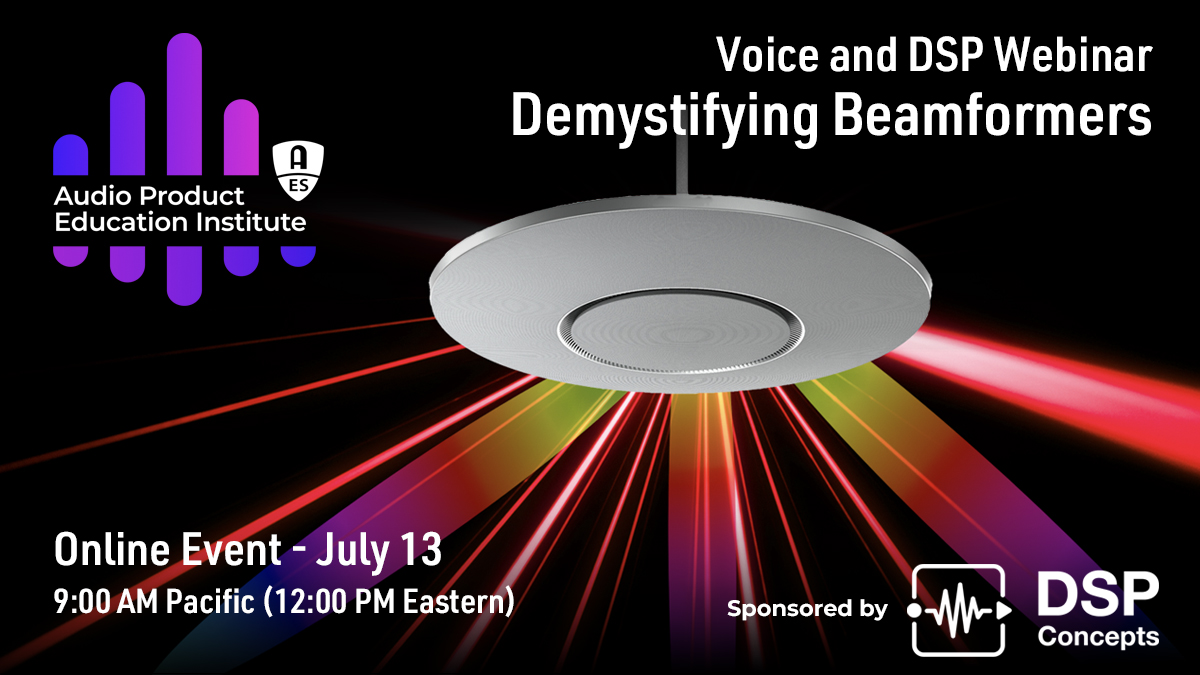 Voice and DSP Webinar Demystifying Beamformers

Learn about beamformer functionality including how the number of microphones and geometry impacts performance, the importance of microphone matching and SNR, and how to create steerable arrays.  Discover the technical challenges with beamforming and how new MEMs microphones can help give consistent directionality across the audible range and good SNR. Explore how beamforming improves voice activation and recognition.
Following an introduction on beamformers by Paul Beckmann, the co-founder and CTO of DSP Concepts, Sahil Gupta, co-founder and Product Lead at Soundskrit, will discuss the frequency dependency of broadside beamformers, and the SNR challenge with differential endfire beamformers when trying to create dipoles. In the third presentation, Arash Radmoghadam, Director of Engineering and Applied Machine Learning at Fluent.ai, will discuss improving voice recognition with beamforming. The webinar will be presented by Dave Lindberg (DB Enterprises, Hong Kong), APEIs Supply Chain and Sourcing pillar co-chair. Attendees will be able to submit questions to the presenters, which will be addressed in the last 30 minutes of this session.